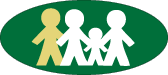 Dr. Angela Fountain & Associates
We are Offering both Virtual and In-Person Treatment Options
Contact Us
1037 Howden Road East,
Oshawa, Ontario, L1H 0L7
Office@drfountain.ca
Tel: 905-655-5813
Fax: 905-635-1180
DR. FOUNTAIN'S CLUBHOUSE
Leadership In Training (L.I.T.) Program
The L.I.T. program is a program offered for high school students looking to build on their leadership skills and get invaluable opportunities to build employment skills. Completion of this program is a pre-requisite to volunteering in all of Dr. Angela Fountain & Associates Children's Programs. During this time students will meet with their leader for an hour to learn leadership skills and set goals. Then students will continue in the children's program where they will have an opportunity to have hands on experience implementing their goals and providing leadership.
Click Here to Register for LIT Program at Summer Camp