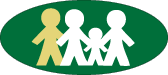 Dr. Angela Fountain & Associates
Contact Us
1037 Howden Road East, Oshawa, Ontario, L1H 0L7
Office@drfountain.ca
Tel: 905-655-5813
Fax: 905-635-1180
We are Open and Offering both Virtual and In-Person Treatment Options
DR. FOUNTAIN'S CLUBHOUSE
This After-School Group has been designed to provide extra support in learning appropriate classroom behaviours and an interactive group therapy time. The focus of group therapy will be on building relationships and social skills needed in the classroom.
For children in

Grades 1 - 3
NEW
**We now require an Internal Referral be made by therapist or Intake Clinician prior to Applying below**


Please speak to your therapist about this process if you are interested in learning more about group programming, and application process.
Applications submitted without an Internal Referral will not be considered