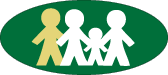 Dr. Angela Fountain & Associates
Contact Us
1037 Howden Road East, Oshawa, Ontario, L1H 0L7
Office@drfountain.ca
Tel: 905-655-5813
Fax: 905-635-1180
We are Open and Offering both Virtual and In-Person Treatment Options
Meaghan Aylward M.A. (Doctoral Candidate)
Meaghan Aylward is completing her Psychology Doctoral Residency at Dr. Angela Fountain and Associates, a final step in earning her doctoral degree in Clinical Psychology from The Chicago School in Professional Psychology at Washington DC. Meaghan currently holds a Bachelor of Arts degree in Political Science from Memorial University of Newfoundland and a Master of Arts degree in Clinical Psychology from The Chicago School of Professional Psychology. Her doctoral research examines how empathy and openness to treatment reduce the risk of court-involved adolescents committing future violent acts.
Meaghan is experienced in providing individual and group therapy with youth and adults using evidence-based approaches including Cognitive Behavioural Therapy and client-centered therapy as well as drawing from Acceptance and Commitment Therapy and Dialectical Behaviour Therapy to best serve the needs of clients and their families. Regardless of therapy approach, Meaghan strives to help clients engage with difficult emotions, develop skills to navigate difficult situations, and connect to meaning and joy in their lives.
Meaghan has a breadth of clinical experience with youth and adults in diverse settings. She has worked most extensively with youth from diverse backgrounds struggling with trauma-related disorders, depression, anger management issues, substance use issues, and anxiety. During her doctoral training in Washington D.C., Meaghan completed placements at the D.C. Superior Court and in a high school providing individual and group therapy and psychological and psychoeducational assessments. Meaghan has also worked in a residential treatment facility with adults struggling with substance use disorders and concurrent issues including trauma, grief, and severe persistent mental illness at the Harbor Light Center in DC. Most recently, Meaghan completed a summer training placement at the Centre for Addiction and Mental Health in Toronto conducting comprehensive psychological and psychoeducational assessments with adolescents and young adults.
Meaghan is Newfoundlander: she is happiest by the sea and singing Newfoundland and Irish folk music. She is thrilled to be back in Canada as a member of the clinical team and psychology residency program at Dr. Angela Fountain and Associates!