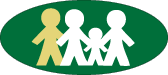 Dr. Angela Fountain & Associates
Contact Us
1037 Howden Road East, Oshawa, Ontario, L1H 0L7
Office@drfountain.ca
Tel: 905-655-5813
Fax: 905-635-1180
We are Open and Offering both Virtual and In-Person Treatment Options
Dr. Michael Arnoldus (Arnold) Muller

Ph.D.
Dr. Arnold Muller has 30 years of practice experience as a licensed psychologist in various settings (healthcare, school boards, family health teams, addictions centers, correctional institutions, the military, churches, and private practices). The first half of his career was in South Africa and the second half in Ontario, Canada.

Arnold specializes in different modalities of psychotherapy, but he is also experienced in psychological assessment, diagnosis, and treatment plan preparation. The population he serves includes individuals of all ages, couples, small groups, and families.

Furthermore, Arnold obtained training in and exposure to crisis intervention, conflict resolution, and dealing with cultural differences as well as the development and implementation of rehabilitation programs such as addiction programs and recovery programs for people with both emotional and physical trauma-related treatment needs.

In his earlier career, Arnold also did some pastoral counselling and he coached people with respect to finding resolutions to ethical issues, coping with loss, and dealing with moral dilemmas.

Other specialties include: small-group facilitation, team building, and life-enrichment.
Arnold holds a Ph.D., with specialization in Psychotherapy degree from the University of Pretoria and two Masters Degrees - one in Clinical Psychology from the university of Pretoria and one in Practical Theology from the University of Stellenbosch.
​
Arnold's favorite pastimes include spending time with his family and friends, hiking, traveling, photography and poetry.