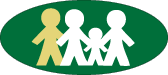 Dr. Angela Fountain & Associates
Contact Us
1037 Howden Road East, Oshawa, Ontario, L1H 0L7
Office@drfountain.ca
Tel: 905-655-5813
Fax: 905-635-1180
We are Open and Offering both Virtual and In-Person Treatment Options
Alexandra Aquilina M.Ed. (Doctoral Candidate)
Alexandra Aquilina is a Psychology Doctoral Resident at Dr. Angela Fountain and Associates. She is currently completing her Ph.D. in the School and Clinical Child Psychology program at the University of Alberta, where she previously completed her Master's degree. Her research focuses on gaining an understanding whether psychologists-in-training are being adequately prepared to conduct culturally competent psychoeducational assessments with culturally diverse youth and their families.
From a young age, she has been drawn toward working with children. This, in addition to her empathetic nature and passion for helping others, has led her to pursue a career in child psychology. She has experience working with children, adolescents, and families in various settings (i.e. university training clinics, schools, hospitals, and private practice). Alex has conducted psychoeducational assessments with children, youth, and young adults through clinics and schoolboards in Edmonton, Alberta. She takes a client-centered and family-based approach to therapy and uses different therapeutic approaches to suit her clients, such as cognitive behavioural therapy, emotion-focused family therapy, and play-based therapy. She aims to work with her clients and their families to help them achieve their goals.
When Alex isn't playing with her dog, hiking, or reading, you can be sure to find her baking! Her favourite things to make are cakes, cookies, macarons, and bread. She is very excited to be a part of the team at Dr. Angela Fountain and Associates!