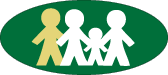 Dr. Angela Fountain & Associates
We are Offering both Virtual and In-Person Treatment Options
Contact Us
1037 Howden Road East,
Oshawa, Ontario, L1H 0L7
Office@drfountain.ca
Tel: 905-655-5813
Fax: 905-635-1180
Kathleen Dewell

(Therapeutic Farm Worker & Stable Assistant)
Kathleen is a Therapeutic Barn and Stable Worker at Dr. Angela Fountain & Associates. Kathleen has a Bachelors Degree from the University of Guelph. She has experience working in the equine industry over the past 25 years filling a variety of roles which include leading group programs, teaching riding lessons to children and developing her own skills as a horse owner.
Kathleen is a lifelong learner and enjoys working with animals, practicing yoga and reading. Kathleen is thrilled to be apart of the team at Dr. Angela Fountain & Associates.