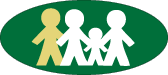 Dr. Angela Fountain & Associates
We are Offering both Virtual and In-Person Treatment Options
Contact Us
1037 Howden Road East,
Oshawa, Ontario, L1H 0L7
Office@drfountain.ca
Tel: 905-655-5813
Fax: 905-635-1180
DR. FOUNTAIN'S CLUBHOUSE
Winter Holiday Camp Day Treatment Dec. 31/18 - Jan. 4/19
9am - 4pm

**No camp January 1st**
This Holiday break we are proud to offer a special Child Day Treatment Program for children SK to Grade 6 experiencing social-emotional problems and/or learning disabilities. The program is specially designed to be fun and enjoyable while at the same time providing our young clients with the essentials for developing strong healthy relationships, confidence learning and practical problem solving skills. Embedded in a thematic week of fun and adventure in a country setting are opportunities for individualized and group skill building in the areas of social skills, anger and anxiety management, impulse control, sustained attention and learning skills.
Registration Process:
Step 1: COMPLETE A REGISTRATION FORM (Click Here)
Step 2: Download Information Package, Emergency and Medication Forms Below (Only download and complete Medication/Epi-pen Forms if applicable)
Step 3: Complete Registration Forms and Medication & Epi-pen Forms (if Applicable), Save and Email to office @ drfountain.ca
Step 4: Dr. Angela Fountain & Associates will confirm registration when all forms and payments have been made.