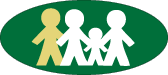 Dr. Angela Fountain & Associates
Contact Us
1037 Howden Road East, Oshawa, Ontario, L1H 0L7
Office@drfountain.ca
Tel: 905-655-5813
Fax: 905-635-1180
We are Open and Offering both Virtual and In-Person Treatment Options
Inna Sepia MSW (Master of Social Work)
Ms. Inna Sepia holds a bachelor of social work degree from Lakehead University and a Master of Social Work from McMaster University. Inna continuously engages in professional development and has training/certification in Cognitive Behavioral Therapy, trauma-informed care, solutions focused counselling and yoga and mindfulness for children. Inna is also a certified facilitator of the Triple P Power of Positive Parenting Program and the SNAP (Stop Now and Plan) program.
​
Inna has worked as a community child and family therapist providing support to Toronto District School Board and Toronto Catholic District School Board Schools. Inna has facilitated classroom programs to support children in self-regulation and social skills as well as facilitated education sessions for parents and teachers. Inna has also worked in the community supporting families and children through early intervention and prevention by delivering groups and facilitating educational sessions on topics such as positive parenting, resilience and kindergarten readiness and supporting families involved with the Children's Aid Society. Inna has also supported families in domestic violence shelters by providing solutions focused counselling, delivering groups and providing trauma-informed care and crisis intervention.
​
Inna is passionate about creating a safe and supportive space for clients that allows them to tap into their intuition and inner wisdom in order to thrive. She uses a holistic approach to meet clients where they are and support them in achieving their fullest potential. Inna believes that therapy should be a safe space where clients can gain tools to create positive change and have fun in the process.
​
In her spare time, Inna enjoys yoga, cooking and exploring the great outdoors with her family through hiking, skating, swimming and RV trips.