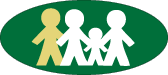 Dr. Angela Fountain & Associates
We are Offering both Virtual and In-Person Treatment Options
Contact Us
1037 Howden Road East, Oshawa, Ontario, L1H 0L7
Office@drfountain.ca
Tel: 905-655-5813
Fax: 905-635-1180
Sarah Yellapa BSW (Bachelor of Social Work Student)
Sarah is a fully bilingual, fourth-year Social Work student, minoring in French and Criminology at Toronto Metropolitan University. A supporter of holistic healing approaches, she is as an agent of change and driven by a passion for helping others. An advocate for fairness and equity, Sarah respects diversity and works to dismantle systems of injustice and break oppressive barriers.  
Through volunteer work, Sarah strives to combat systemic racism within the criminal justice system and advocate for incarcerated individuals seeking support. 
Sarah has worked in the area of harm reduction, developing educational materials for inmates within federal prisons and advocating for additional supports for prisoners during the pandemic. In her work with Indigenous Services Canada (Child and Family Services Reform sector), Sarah has been involved in Coordination Agreement discussion tables between Canada and Indigenous governing bodies, to facilitate the return of jurisdiction of Child and Family Services. Sarah is also an English and French tutor for the elementary grades. Applying a strengths-based approach, her educational strategies engage and accommodate for students' unique challenges, needs and social locations. 
In her spare time, Sarah enjoys going to concerts, playing with her puppy, going to the gym, spending time with family/friends, and watching movies.
Inna has worked as a community child and family therapist providing support to Toronto District School Board and Toronto Catholic District School Board Schools. Inna has facilitated classroom programs to support children in self-regulation and social skills as well as facilitated education sessions for parents and teachers. Inna has also worked in the community supporting families and children through early intervention and prevention by delivering groups and facilitating educational sessions on topics such as positive parenting, resilience and kindergarten readiness and supporting families involved with the Children's Aid Society. Inna has also supported families in domestic violence shelters by providing solutions focused counselling, delivering groups and providing trauma-informed care and crisis intervention.