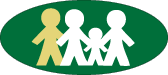 Dr. Angela Fountain & Associates
Contact Us
1037 Howden Road East, Oshawa, Ontario, L1H 0L7
Office@drfountain.ca
Tel: 905-655-5813
Fax: 905-635-1180
We are Open and Offering both Virtual and In-Person Treatment Options
Debbie Knight, B.A.(Psych, SW), MBA, RSW
Mrs. Debbie Knight holds a Bachelor of Arts Degree in Psychology and concurrent
Social Work Certificate from the University of Waterloo and Associate Renison
University College. In addition she holds an MBA through Cape Breton University
specializing in Community and Economic Development this included Peace Building
Reconstruction and Good Governance. Further, she has specialized training and
experience as a "trauma informed" therapist and Theraplay techniques to enhance
attachment. Debbie's training and experience also includes, Domestic Violence
Management, Emotion Focused Therapy techniques, Family Mediation and
Reunification Therapy.

Debbie has a fondness for creative thinking and the arts, Debbie has been affiliated
with the artistic community in Oshawa and Port Perry.

As a retired police officer she is trained in the following; Sexual Assault Response
Officer, Scenes of Crime Officer, Domestic Risk Management and Mental Health
Officer, but has also worked for Durham Regional Police, Ottawa Police and Toronto
Police Services. Her policing experience has lead to extensive experience in crisis
intervention and substance abuse intervention. Debbie also holds certificates in
mediation, which includes; Family Law, Community Mediation and Restorative
Justice Practices. Further, she is trained and experienced with Domestic
Management Threat Assessment, Crisis Management and High Risk Assessment.
Debbie's policing experience also includes creating, implementing and managing
Youth Diversion Programs, with short solution focused interventions, in partnership
with the Ministry of Children and Youth Services and local supportive services. This
Youth Diversion Program continues to receive recognition from the Department of
Justice Canada and was awarded a Certificate of Distinction presented at the
National Chief's of Police annual meeting (2008).

At Dr. Fountain and Associates, Debbie, provides therapy to children, adolescents and
families. While utilizing the Cool Kids Program and Cognitive Behaviour Therapy the
client will enjoy creative thinking with additional projects that add to a clients
sensory diet.

Debbie is register with the College of Social Workers and Social Services Workers
(829048).