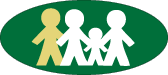 Dr. Angela Fountain & Associates
We are Offering both Virtual and In-Person Treatment Options
Contact Us
1037 Howden Road East,
Oshawa, Ontario, L1H 0L7
Office@drfountain.ca
Tel: 905-655-5813
Fax: 905-635-1180
Erin Nimmo C. Psych. Assoc.
Mrs. Erin Nimmo was previously licensed as a Registered Psychotherapist, and is now going through the process of becoming registered with the College of Psychologists of Ontario as a Psychological Associate. Erin earned a Masters Degree in Clinical Psychology from the Illinois School of Professional Psychology in Chicago, Illinois in 2012. She also earned an Honours Bachelor of Arts Degree in Psychology from the University of Ottawa, which included the completion of a research thesis on factors associated with positive outcomes for adolescents admitted to inpatient hospitalization for crisis stabilization.
She loves working with children, adolescents, and their families. She has experience providing individual and group therapy, crisis intervention, mental health intake assessments, and staff training in a juvenile prison in Chicago. Erin co-facilitated functional skills workshops at Chedoke Hospital for children diagnosed with an autism spectrum disorder. She worked with at-risk youth attending Chicago Academy High School and has experience developing and running recreational activities for youth with various mental health disorders who were living in a group home with St. Leonards Community Services. She has experience working with clients with challenges regarding anger management, anxiety, depression, behaviours, ADHD, autism spectrum disorders, parenting, grief/loss, and trauma.
At Dr. Angela Fountain and Associates, Erin provides individual psychological therapy and conducts psychological assessments for children and adolescents, as well as offers parent consultations and initial consultations. She primarily uses cognitive behavioural therapy as a foundational theory for her practice, but also draws on attachment theory, dialectical behaviour therapy, and client-centered therapy. She believes in the importance of establishing a strong collaborative alliance with her clients to fully understand their experiences and help them reach their full potential.