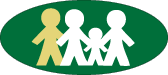 Dr. Angela Fountain & Associates
We are Offering both Virtual and In-Person Treatment Options
Contact Us
1037 Howden Road East, Oshawa, Ontario, L1H 0L7
Office@drfountain.ca
Tel: 905-655-5813
Fax: 905-635-1180
DR. FOUNTAIN'S CLUBHOUSE
Dr. Angela Fountain & Associates offers English horseback riding lessons and horsemanship apart from treatment. Whether you have never ridden before or have ridden for a number of years our horse coach can help to improve your skills. Horseback riding is a fun and enjoyable outdoor recreational activity for all! We offer lessons in private, semi-private and group formats.
Horse Back Riding Lessons
Dr. Fountain's Horsemanship Club
At Dr. Fountain's Horsemanship Club children will be able to gain valuable skills in a structured environment with experienced mentors. Children will have the opportunity to use this recreational program to learn skills in: horse handling, care, safety, stable management, groundwork and riding. Both riding and groundwork will be used as a foundation to teach children basic horsemanship skills.
Register for Horsemanship Club
We will not be offering a fall Horsemanship group. check back for winter 2021 News
Dr. Fountain's Animal Care Group
Lets have fun learning about responsibility, relationship and self-regulation. Our goal is to give your child an opportunity to experience what it is like to care for animals and pets on the farm. Your child will also develop their self-regulation, relationship building skills and self awareness. During this 14 week program, your child will be assisting with different chores and animal training, learning about different techniques and the fundamentals of animal care and handling. This is a small animal experience for the most part but may include one night of work with larger animals, such as the horses (in the 14 week program).
Information




for Fall 2021 Programming




Coming soon.