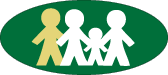 Dr. Angela Fountain & Associates
We are Offering both Virtual and In-Person Treatment Options
Contact Us
1037 Howden Road East,
Oshawa, Ontario, L1H 0L7
Office@drfountain.ca
Tel: 905-655-5813
Fax: 905-635-1180
Mr. Gordon Hanna C.Y.W., B.A.
Gordon Hanna is a male Child and Youth Worker who graduated from Centennial College Child and Youth Worker Diploma Program. Gordon has been working with children with behavioral and mental health disorders for over five years. Gordon has assisted the After School Group as well he is a Counsellor at the Day Treatment Summer Camp offered in the summer. Gordon is also a Ski Instructor at Brimacombe Ski Club located in Kirby, ON. Gordon offers a variety of services, including; behavioral therapy, remedial therapy, and respite services.