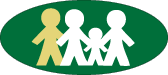 Dr. Angela Fountain & Associates
Contact Us
1037 Howden Road East, Oshawa, Ontario, L1H 0L7
Office@drfountain.ca
Tel: 905-655-5813
Fax: 905-635-1180
We are Open and Offering both Virtual and In-Person Treatment Options
Ms. Nicole Notarfonzo M.Ed, C.Psych.
Ms. Nicole Notarfonzo holds an Honours Bachelor of Arts Degree in Psychology from the University of Western Ontario and a Masters of Education in Counselling Psychology from the University of Alberta. Following her formal graduate training, she has maintained a keen interest in learning and has completed post-graduate certificates in couples and family therapy, cognitive behavioural therapy, and mindfulness meditation. She has also completed her retraining and supervised practice experience and is registered with the College of Psychologists.
In therapy, Ms. Notarfonzo's aim is to help clients learn how to better manage distressing thoughts and emotions, achieve fulfilling relationships, and ultimately live a life that is congruent with their values. She believes in the importance of tailoring the therapy to each client's unique needs and integrates techniques from a variety of approaches, including psychodynamic therapy, cognitive behavioural therapy (CBT), and acceptance and committment therapy (ACT).
Ms. Notarfonzo has experience working with children, adults and families struggling with depression, anxiety, adjustment and interpersonal concerns, as well as extensive experience conducting psychoeducational assessments with children who are having learning difficulties and/or emotional and behavioural challenges.. In addition to individual therapy, Ms. Notarfonzo has extensive experience facilitating groups that focus on empowering teens, providing education to parents, and assisting individuals dealing with anger.
At Dr. Fountain and Associates, Ms. Notarfonzo provides therapy and assessment to children, adolescents,adults and families. For more information or to set up an appointment please contact the office receptionist.