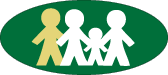 Dr. Angela Fountain & Associates
We are Offering both Virtual and In-Person Treatment Options
Contact Us
1037 Howden Road East,
Oshawa, Ontario, L1H 0L7
Office@drfountain.ca
Tel: 905-655-5813
Fax: 905-635-1180
Robin Perry C.Y.W.
Mrs. Robin Perry graduated from Durham College with an Advanced Diploma in Child and Youth Work. Robin began her work at Dr. Angela Fountain and Associates in 2013 as a Child and Youth Worker placement student, and successfully completed two years as a student before becoming a staff member. After working for a couple of years in the practice, Robin became registered with the College of Registered Psychotherapists in 2017. Since then, Robin is continuing her education by working towards a part-time Bachelor's Degree in Psychology.
At Dr. Angela Fountain & Associates, Robin has experience in Administration, Groups, Summer Camps, Extra Support and Crisis Response and Individual & Equine Assisted Therapy. Robin currently works full time as Barn Manager & Director of Equine Programs, as well as seeing clients for individual therapy. She has many years of equine experience.