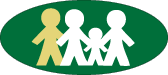 Dr. Angela Fountain & Associates
We are Offering both Virtual and In-Person Treatment Options
Contact Us
1037 Howden Road East,
Oshawa, Ontario, L1H 0L7
Office@drfountain.ca
Tel: 905-655-5813
Fax: 905-635-1180
We have seven distinct service areas that allow our team to treat a wide variety of all child and adolsecent mental health as well as some adults and couples:
1) Individual child, youth and family therapy
2) Psychological Assessment
-Psycho-educational and Childhood Disorders
3) Group Therapy
4) Children's Camp Treatment Programs
5) Adult Therapy and Couples Therapy

All our services are goal-oriented and flexible so that clients and therapists can design together intervention programs that fit individual needs. Our team uses a variety of therapeutic techniques including a range of cognitive behavioural therapies, applied behavioural analysis, somatic therapy, psychodynamic therapies and small animal and equine assisted therapies. We collaborate with other publicly funded services such as assisting you while you are on a waiting list, utilizing and sharing assessment information and working along side of agencies providing psychological services/resources that they may not have.
While our team does treat all childhood and adolescent mental health issues click below to find more information on some very common issues.
1) Depression
2) Anxiety
3) Attention Deficit/Hyperactivity
4) Anger
5) Autism