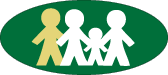 Dr. Angela Fountain & Associates
We are Offering both Virtual and In-Person Treatment Options
Contact Us
1037 Howden Road East,
Oshawa, Ontario, L1H 0L7
Office@drfountain.ca
Tel: 905-655-5813
Fax: 905-635-1180
Dr. Kulpreet Dhillon is a Ph.D. in Psychology with over 10 years' experience in providing a broad range of psychological assessment and treatment services for children, adolescents and their families, especially marginalized and abused children/youth, as a part of multidisciplinary team in different setups such as school, hospital, crisis helpline, juvenile justice board and social service agency. Her doctoral thesis focussed on identifying the family risk factors associated with ADHD in school children. She also has three years of experience as a school psychologist conducting psychoeducational assessments, counselling students, teachers and families and recommending evidence based interventions for academic, behavioural and emotional problems.
In addition to this, Dr. Dhillon is a strong advocate of child rights and has worked passionately for rescue and rehabilitation of children and adolescents in distress. She has also organized sensitization workshops and trainings on child mental health issues such as disciplining school children, positive parenting, coping with examination stress and anxiety, corporal punishment in schools to create awareness about child rights and impact of abuse and neglect on mental health. Dr. Dhillon uses a variety of therapeutic modalities including cognitive behaviour therapy, play therapy and behavioural therapy to empower her clients with positive coping skills and improve their quality of life.