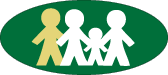 Dr. Angela Fountain & Associates
We are Offering both Virtual and In-Person Treatment Options
Contact Us
1037 Howden Road East,
Oshawa, Ontario, L1H 0L7
Office@drfountain.ca
Tel: 905-655-5813
Fax: 905-635-1180
Looking for fun programming for your child on a PA day where your child's special needs can be supported? Children registered for this program will have the opportunity to participate in many different activities including but not limited to: small and large animal handling, equine riding and driving, baking, crafts and/or games. While therapy and treatment are not the main focus in this program, we will utilize effective strategies in order to support various needs.