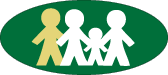 Dr. Angela Fountain & Associates
We are Offering both Virtual and In-Person Treatment Options
Contact Us
1037 Howden Road East,
Oshawa, Ontario, L1H 0L7
Office@drfountain.ca
Tel: 905-655-5813
Fax: 905-635-1180
We are a fee-for-service organization. Psychological services are not covered under OHIP. They are, however, often covered under work benefits or extended health benefits. Our fees and billing procedures will be discussed with you before your initial consultation when you call to ask for an appointment. Dr. Fountain and your therapist will work with you to design a treatment program that fits your financial requirements.