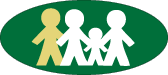 Dr. Angela Fountain & Associates
We are Offering both Virtual and In-Person Treatment Options
Contact Us
1037 Howden Road East,
Oshawa, Ontario, L1H 0L7
Office@drfountain.ca
Tel: 905-655-5813
Fax: 905-635-1180
DR. FOUNTAIN'S CLUBHOUSE
Summer Youth Day Treatment Camp
Check back around January 2023 for information regarding Summer Camp 2023
2023 Brochure COMING SOON
Registration Application Process
**IMPORTANT**
If you are registering more than one child for camp, please complete One Registration Application for EACH CHILD
​(Please make sure your pop up blockers are turned off)
​
Frequently Asked Questions
How does the registration process work?
Click on Registration Application Button on website

Create or use current Jane portal account

Book Application phone call with Summer Camp admin staff

Camp forms will be sent to you to fill out prior to Application phone call

During Application phone call your forms will be checked for completion and you will be required to submit a deposit

Once all forms are complete and deposit has been received, a 30min intake meeting will be scheduled

If approved from meeting, submit remaining paperwork and pay any outstanding fees by appropriate deadlines

Attend our camp program and have a blast! 😊
​
How do I switch between my profile and my child's profile on Jane, (when trying to schedule the Application phone call)?
- answer pending
​
​
​
Does my child have to be a current client at your practice to attend camp?
No! 😊 Current clients likely will not have to complete an intake again. However, all new campers must complete a camp intake prior to starting camp. At this meeting a member of the camp staff will take a background history, gather information about presenting problems, and discuss individualized goals for your child in the areas of social skills, anger/anxiety management, impulse control, sustained attention and learning skills.
​
My child is a client at your office and will be attending camp, can I also send my other children to camp at the same time?
Yes! We support all children at our camp. We believe that everyone has goals that they can work on and these can be addressed in many ways throughout our camp program.
​
Does my child have to have a diagnosis to attend camp?
No. A diagnosis is not required to attend our camp program.
​
Is this Group Therapy program covered by OHIP?
Our program is not covered by OHIP, HOWEVER, if you have extended health care coverage for Group Therapy under Psychological Services, you will be able to submit your invoices for this aspect of the program for reimbursement of these fees.
​
What are the hours of camp?
Our regular camp program hours are Monday to Friday 9am to 3pm. We also offer extended care in the morning and afternoons for an additional fee, starting as early as 7:30am and running from 3:00-4:30pm in the afternoon.
​
How with the animals be incorporated into programming?
There will be no separate horse program offered this year (as Dr. Angela and Associates had offered in the past ). However, this year we are integrating all of the animals into the whole program. There will be some different ground activities that are scheduled with the horses that all of the children at camp will be able to enjoy.
​
​
How will the children in the camp be split into groups?
Age is taken into consideration when dividing our campers into groups for their daily activities. We try our best to match your child with other children who are within 2-3 years of your child's age.
​
Do you offer programs for teenagers?
Not at this time.
​
How old does my child have to be to attend camp?
We offer our camp program to children who are going into Grade 1-Grade 6 (have completed SK to Grade 5)
​
What is your cancellation and refund policy?
Cancellations must be received at least ten business days prior to the start of the camp session for which the child is registered into. If notice is given the ten days prior, you will receive a refund of all but $40 for approved refunds per session. Refunds are not permitted for those who register or cancel registration within ten business days to the start of the camp session.
​
Can my child carry their cell phone on them at camp so that I am able to reach them? How can I reach my child in case of an emergency?
It is Dr. Angela Fountain & Associates policy to not allow any form of electronic device or cell phone at camp. This policy is in place to ensure campers safety, privacy to treatment and maintain the camp experience. Campers are not permitted to have these devices in their bags or on themselves at any time. If a counsellor becomes aware that a camper has a device on program, staff will remove the device and keep it safe until the end of the day in the office. Devices will only be released at the end of the day to parents and/or guardians. In the event that you need to reach your child or your child needs to reach you, you can contact our front office at (905) 655 – 5813.