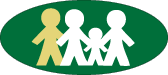 Dr. Angela Fountain & Associates
We are Offering both Virtual and In-Person Treatment Options
Contact Us
1037 Howden Road East,
Oshawa, Ontario, L1H 0L7
Office@drfountain.ca
Tel: 905-655-5813
Fax: 905-635-1180
Abigail Fountain

(Therapeutic Farm Worker & Stable Assistant)
Abigail Fountain works as a Therapeutic Barn and Stable Worker at Dr. Angela Fountain and Associates. Ms. Fountain started riding at Dr. Angela Fountain & Associates in the fall of 2020. In the summer of 2021, she attended an endurance riding camp and trained there for three months. Since that point in time, Abigail has been working part time in the barn doing chores, assisting in group programs and developing her own riding and driving skills.