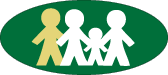 Dr. Angela Fountain & Associates
Contact Us
1037 Howden Road East, Oshawa, Ontario, L1H 0L7
Office@drfountain.ca
Tel: 905-655-5813
Fax: 905-635-1180
We are Open and Offering both Virtual and In-Person Treatment Options
Janet Amos, Ph.D. (Candidate)
Janet Amos is a Psychology Intern at Dr. Angela Fountain & Associates. She completed a Master's Degree in School/Applied Child Psychology from McGill University. She is currently Doctoral Candidate in the same program and is expected to graduate in 2021.
Janet has always had a passion for supporting young people. She has been working with children and adolescents since 2008 through summer camps and as a volunteer at Children's Aid, Holland Bloorview Kids Rehabilitation, and Toronto Distress Centres. In 2013, she graduated with distinction from the University of Guelph with a BA in psychology and went on to pursue graduate training in applied child psychology and school psychology at McGill University.
Throughout her master's and doctoral training at McGill, Janet has provided therapy and assessment services to children and adolescents dealing with a variety of concerns such as learning disabilities, ADHD, anxiety, depression, and anger. She has worked in hospital, clinic, and school settings providing psychological services to children, adolescents, and their families including conducting comprehensive psycho-educational assessments, as well as providing individual, family, and group therapy. Her clinical practice draws on a variety of therapeutic modalities including cognitive behavioural therapy (CBT), Brief Solution-Focused therapy, and narrative therapy with the ultimate goal of helping youth reach their full potential.
Janet is also passionate about research that helps clinicians know the most effective ways to support young people and their families. During her time at Kids Help Phone, she helped conduct research on how they could optimize their chat-with-a-counsellor services. Currently, her doctoral research focuses on how writing about thoughts and feelings can help youth understand and manage their emotions.
Outside of work, Janet enjoys getting outdoors through camping and canoe trips, snowboarding, and running. She also enjoys yoga, cooking, reading, and playing the ukulele.