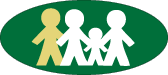 Dr. Angela Fountain & Associates
We are Offering both Virtual and In-Person Treatment Options
Contact Us
1037 Howden Road East,
Oshawa, Ontario, L1H 0L7
Office@drfountain.ca
Tel: 905-655-5813
Fax: 905-635-1180
Tara McAlpine, M. Psy (Clinical)
For over 20 years, Tara McAlpine has played an instrumental role guiding children, adolescents and teens with challenges to academic, cognitive, emotional, & social development, make great strides on their individual journeys for growth, fulfillment and personal success. She has attained a Master's Degree in Psychology from Adler Professional Graduate School in Toronto, a Bachelor of Education and an Honours Bachelor of Arts Degree in Psychology from York University. She has also completed certificate training in: Cognitive Behavioural Therapy; Teaching English as a Second Language; Reading Specialist; Special Education, Part One; and, Dr. Ross Greene's, Collaborative & Proactive Solutions (CPS) Trainer certification to provide training and workshops for teachers and parents to learn how to manage and support children with significant behaviour challenges.Her career began as an educator, where she worked extensively with children and adolescents with
learning ​disabilities, with a focus on facilitating the development of learning strategies that complemented their learning style, a growth mindset, self-awareness and self-advocacy skills. She obtained extensive experience supporting students with a variety of challenges, and became aware that one of the most significant barriers to personal and academic success for children, was mental health.
Her career evolved with a primary focus on guiding teens and young adults to wellness in day and residential treatment facilities. These opportunities enabled her to gain extensive experience supporting young people manage significant anxiety and depression, symptoms of ADHD, autism and behaviour challenges. She provided small group and individual support, life skills training and social skill development workshops aimed to facilitate independent living, as well as self-awareness and self-advocacy skills.
In 2012, she began working at on Ontario School Board as a Psychoeducational Consultant, where she continues to work. She conducts psychoeducational assessments and provides program consultation and training workshops for teachers on working with students with learning disabilities, developmental disabilities, challenging behaviours, ADHD and struggles with anxiety and depression.
At Dr. Angela Fountain and Associates, Tara provides individual therapy for children, adolescents and teens, parent support and education, and family therapy. She works with clients who struggle with managing with anxiety, depression, anger, ADHD, challenging behaviours and self-regulation by employing a variety of techniques, based on the client's individual strengths, challenges and needs. She incorporates research-based approaches to therapy, which include understanding brain structures and their functions in relation to flight, fight and freeze responses, mindfulness, cognitive behavior, attachment, play & art, Adlerian, narrative and family systems therapies.
She is a member of Ontario Psychological Association, as well as Council for Exceptional Children, and on the Educational Diagnostic Services, Division of Research in Special Education, and the Learning Disabilities Committees. Tara McAlpine is dedicated to guide and support children and their families to cultivate the skills they need to reach their goals and be positioned for success, and attain personal fulfillment and wellbeing.
Additional Services for Parents & Educators
Parenting Workshops:
Parenting Children with Challenging Behaviours

Parenting the Anxious Child

Video Games and Aggression in Children & Adolescents

Adlerian Parenting: The Four Pillars for Raising Happy, Resilient & Capable Children -Connection, Capable, Counted, Courage
Public Speaking: At various events, including those provided by ASD Ontario and CAMH, on a variety of topics, such as:
Keys to Personal Success: Self-Awareness, Self-Advocacy & a Growth Mindset

The Neuropsychology of Mindfulness as a Strategy for Children to Manage Anxiety
Workshops & Training for Teachers:
Supporting Children with Challenging Behaviours

Understanding and Utilizing Psychoeducational Assessments for Students' Programming

Keys to Success: Self-Awareness, Self-Advocacy and a Growth Mindset

Programming for Students with Learning Disabilities

Supporting Children with Anxiety in the Classroom

Supporting Students with Math Learning Disabilities

How to Transform Recommendations from a Psychoeducational Assessment Report into a Individual Education Plan (IEP)