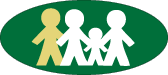 Dr. Angela Fountain & Associates
Contact Us
1037 Howden Road East, Oshawa, Ontario, L1H 0L7
Office@drfountain.ca
Tel: 905-655-5813
Fax: 905-635-1180
DR. FOUNTAIN'S CLUBHOUSE
Teen Group Programs
Dr. Angela Fountain & Associates offers Teen Group Therapy Programs at different times through out the year. Each program has a specific therapy focus, while at the same time leaving enough flexibility for the therapist to individually tailor the program to each group of teens that register. Below you can find the most current programs running and their registrations.
There are no teen groups running for the Spring 2019 term.
​
However, if your teen is interested in gaining leadership skills and experience working with children, you can click

here

to view our Leader In Training program offered throughout the summer, integrated in with our Summer Camp Program.